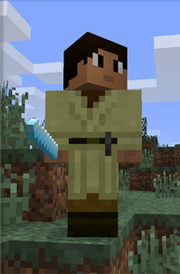 The Jedi are mobs which hold lightsabers and can use Force Powers. They're enemies are mainly Siths and battle droids and they will attack you only if you are a Sith or a Bounty Hunter.
There are common Jedis, such as Jedi Knights, and rare, powerful Jedi Masters such as Kit Fisto.
Common Jedi
Edit
Jedi Masters
Edit
Kitt Fisto
obi wan
yoda
Mace Windu
Ad blocker interference detected!
Wikia is a free-to-use site that makes money from advertising. We have a modified experience for viewers using ad blockers

Wikia is not accessible if you've made further modifications. Remove the custom ad blocker rule(s) and the page will load as expected.